Online Care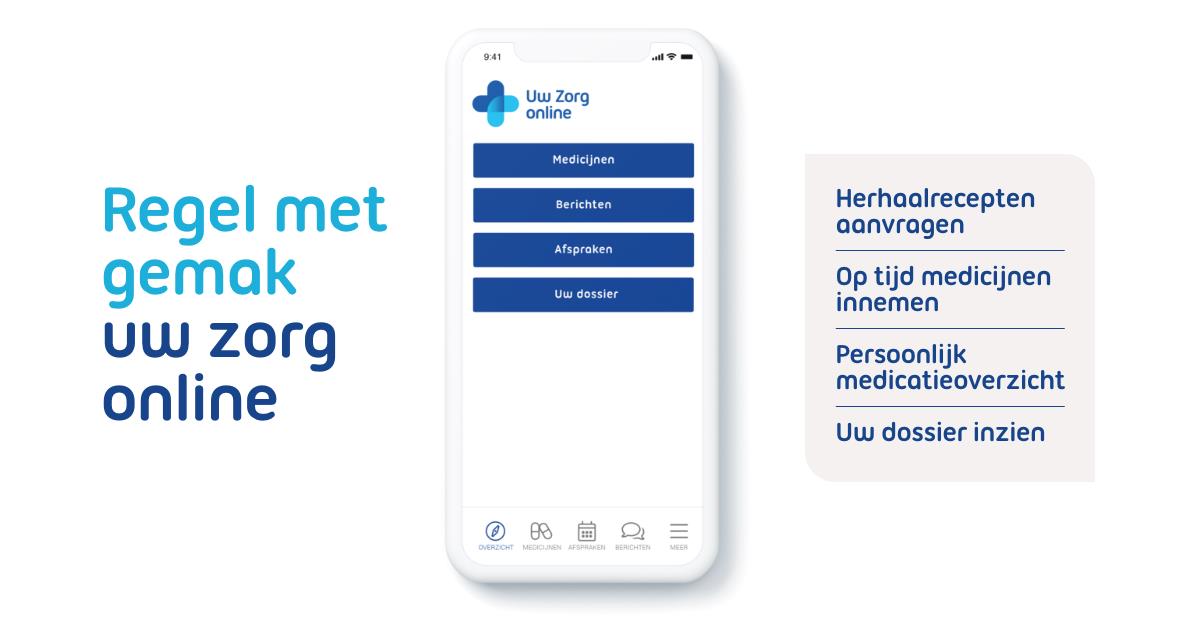 You can arrange your care online whenever it suits you. This can be done via the Uw Zorg online app. With the app you always have your medical data at hand. Communication always takes place via a secure connection.
What can I do with the Uw Zorg online app?
With the Uw Zorg online app and on the website of your GP
you can make an appointment online by phone,
can you make a video call appointment online,
ask your doctor questions,
you can easily request a repeat prescription,
do you have access to your data about your health,
you will find information about your general practice.
How does the Uw Zorg online app work?
With the Uw Zorg online app you have access to your current medication data as known to us. You simply request a repeat prescription for medicines that you often use.
You can ask us medical questions directly via the messaging module (eConsult) in the app. You can send an attachment or photo to support your question. You will be notified as soon as we have replied to you. Pay attention! For urgent questions, always call the practice or the GP post.
Your medical file contains information about your health, such as your complaints and illnesses, medicines, allergies, results of examinations and information about your GP visits. Handy in an overview.
The app also contains address details, contact details, opening times and a link to our website.